Description
AVAJAR is a professional home care brand that analyzes the unavoidable environment and better lifestyle to suggest the most satisfying beauty solutions for modern people. Experience more beauty in yourself with Avajar's leading new lifestyle. Using the best base materials to develop premium home care beauty products. Avajar suggests a wise beauty lifestyle to the customers for a reasonable price.
Avajar tries to curate products that address the beauty wants and needs of individuals everywhere in an effective, simplistic, environmentally friendly, and affordable fashion.
PRODUCT DESCRIPTION
Used special fabric, exclusive for skin-lifting properties.
Excluded stimulating adhesion ingredients.
Containing an entire bottle of high concentrations of the essence.
Through the low-temperature ripening process, fabric and liquid cannot be separated.
Avajar Perfect V lifting premium mask has dynamic stability and never rips
Item weight: 11 grams/ piece
FEATURES
Anti Cellulite

Neck mask

Firming mask

Double-Chin Management

Lifting Effect

Improved skin elasticity

Double skin moisturizing effect of collagen and Hyaluronic Acid

With high concentration ampoule in itself

Used special fabric for lifting effect

7 additive FREE (mineral oil, parabens, silicon, benzophenone, sulfate, triethanolamine, artificial color)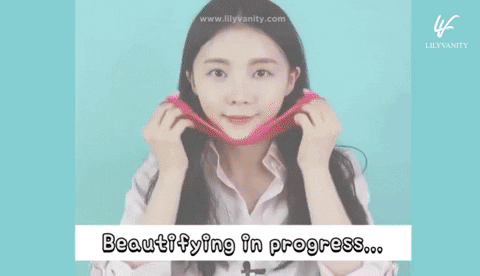 HOW TO USE
[Directions]
Open the pouch and remove the protective film.
After stretching the mask, put your chin on the middle of the mask.
After matching your chin to the middle of the mask, hook onto the ears.
After use, remove the mask and lightly massage both cheeks.
NOTE:
If you experience discomfort in the ears while using the mask, it is because the mask was not stretched out enough before application to the face. Unhook from the ears, stretch the mask out more, and hook on ears again.
KEY INGREDIENTS
Adenosine Water Glycerin Dipropylene Glycol Agar Sodium Polyacrylate Polyacrylic Acid Phenoxyethanol Disodium EDTA Tartaric Acid Fragrance Aluminum Glycinate Alcohol DenatGlaucine WaterButylene GlycolHydrolyzed CollagenPhenoxyethanol Cetyl Ethylhexanoate Caffeine Aloe Barbadensis Leaf JuicePotassium SorbateSodium BenzoateCitric Acid Cellulose Gum Sodium Hyaluronate Phosphatidylcholine Xanthan Gum 
Click ADD TO CART To Order Yours Now!
Satisfaction Guaranteed With Every Order.
All prices are listed in USD.