Description
Korean beauty brand Dr. Wonder aims to be your beauty mentor and confidante, solving your pressing skin concerns so you can face each day with poise and polish. Using a systematic approach, the brand pursues scientific skin improvement solutions combined with effective yet safe ingredients to provide you with the essential items you need daily to give you complexion confidence.

PRODUCT DESCRIPTION
A low acidic and a gentle shower gel which cleanses excess sebum and impurities.
The rich and silky foam will cause irritations, leaving no residue after use.
Formulated with plant extracts that help calm the skin and maximize the moisturizing effects.
This has been tested and certified by the Korean Food and Drug Administration, the ability to improve acne-prone skin.
Suitable for oily and acne-prone skin.
Content: 350ml
FEATURES
Improves acne-prone skin.
Prevents the build-up of dead skin.
With Aloe Vera Extract which calms and moisturizes the skin.
With Green Tea Extract that makes pores smaller and soothes the skin.
With Lavender Essential Oil that improves skin condition and eliminates stress.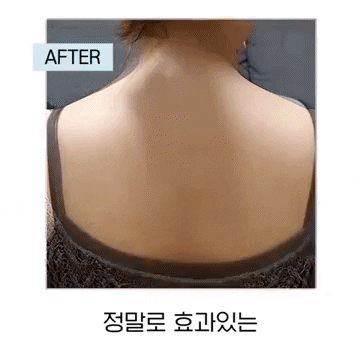 HOW TO USE
[Directions]
Pump an appropriate amount on the bath sponge or on your palms.
Lather to form thick bubble foam.
Apply it all over the body and massage.
Rinse off with water.
PRECAUTIONS
If irritation, redness or itching occurs, stop use and consult a doctor.
Avoid contact with eyes, if the product gets into the eyes, rinse immediately with water.
Store in a cool place away from direct sunlight.
Keep out of reach of children or pets.
Do not use if any of the following applies to you:
a.) Allergic to Salicylic Acid
b.) Diabetic patient, poor blood circulation, renal failure patient, infections or skin flushing
c.) During menstruation, pregnancy or planning for pregnancy
KEY INGREDIENTS

Water, Sodium Laureth Sulfate, Glycerin, Myristic Acid, Cocamidopropyl Betaine, Lauric Acid, Lauramide DEA, Potassium Hydroxide, Butylene Glycol, Salicylic Acid, Glyceryl Caprylate, Polyglyceryl-2 Laurate, Methyl-paraben, Polyglyceryl-10 Laurate, Tetrasodium EDTA, PEG-150 Pentaerythrityl Tetrastearate, Lavender OIl, Aloe Barbadensis Leaf Extract, Camellia Sinensis Leaf Extract
Click  ADD TO CART To Order Yours Now!
Satisfaction Guaranteed With Every Order.
All prices are listed in USD.