Description
Medi Flower
takes pride in their beauty products which are made from natural ingredients and herb extracts which will help you achieve a smooth and healthy skin.
PRODUCT DESCRIPTION
This hand cream is formulated with a natural amino acid which delivers deep moisture to the hands.
A mild cream which is suitable for sensitive skin.
It contains vegetable extracts which help make the skin healthy.
It has natural ingredients that help keep your dry hands soft and moist.
One set includes 5 types of hand cream: Wild Rose, Shea butter, Avocado, Orchid, Tulip
Volume: 50g x 5 tubes
FEATURES
Formulated with natural amino acid, western water flower extract, shea butter, avocado oil, orchid extract and tulip extract which delivers deep moisture to the hands.
Wild Rose - Combined scents of woody and ember which makes you feel rich fragrance from wild roses. 
Shea butter - Scent of musk makes you feel elegant and comfortable. 
Avocado - Comfortable and fresh scent from the fresh aqua green flower. 
Orchid - This scent calms and relaxes the mind. 
Tulip - Brightness feeling of white floral scent.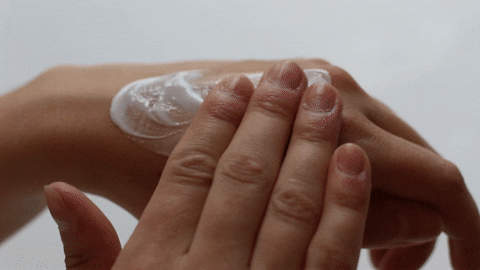 HOW TO USE
[Directions]
Apply an appropriate amount to dry hands and gently rub for better absorption.
PRECAUTIONS
If the following symptoms occur while using this product, discontinue use and consult your dermatologist: (1) Red spots, swelling, itching, or irritation (2) If the application area develops the symptoms above after exposure to direct sunlight.
Do not apply to areas with injuries, eczema, or dermatitis.
Storage & Handling: (1) Keep the cap closed after use. (2) Keep out of reach of children. (3) Keep away from direct sunlight and extremely high or low temperatures.
KEY INGREDIENTS
Portulaca Oleracea (Purslane), Green Tea Leap, Matricaria (Mayweed), Aloe, Allantoin, Macadamia Nut Oil, Shea Butter, Chamomile Extract
Click ADD TO CART To Order Yours Now!
Satisfaction Guaranteed With Every Order.
All prices are listed in USD.