Description
This is the number 1 trending Eyebrow Pen Liner in Korea that lasts you for days! A Waterproof Brown Monomola Eye Brow Eyebrow Tattoo Pen Liner which lasts up till 7 days!
PRODUCT DESCRIPTION
It is easy to use and long wear up to 7 days.
Waterproof, oil-proof, anti-smudge, long-lasting liquid and has a rich coloring formula which gives a natural makeup.
You can draw all kinds of perfect eyebrows with natural color and clear lines.
FEATURES
Long-lasting eyebrow pen.
Like a tattoo without pain.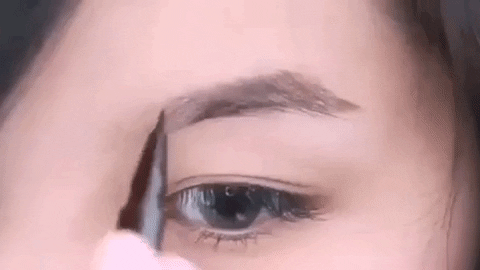 HOW TO USE
[Directions]
After night face washing, remove any water and oil away before drawing your eyebrows meticulously with the Monomola Eyebrow Pen Liner (If you draw on a make-up base or color make up, you will get less effect)

Draw your eyebrows to your desired skewness

Then modify the area where requires a modification with a cotton swab lightly before it dry.

Recommend to use it 1-2 hours before going to bed in the night.

6 hours after applying it, it will stick to your eyebrows and color will develop naturally completely.

If needed, you might need to do some retouching after about 3-4 days (if it fades)

This item is dyed in stratum corneum and it is not easily erased by sweat, water. It will last 3-7 days once you conveniently draw your eyebrows after night face-washing
Due to massive global ordering, please allow for at least 2-3 weeks of shipping time for the delivery of your order.
Satisfaction Guaranteed With Every Order.
All prices are listed in USD.